Our stock arrived earlier today around night time just now. Just in time for us to arrange and display them instead of not seeing them being on shelf at all. Here's a little peek of what we have in store for you guys tomorrow.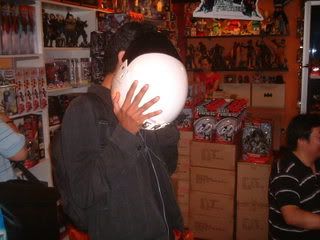 Some collectors who just happen to come and sibok...
So we get them to do some work, hahaha... they are rather camera shy!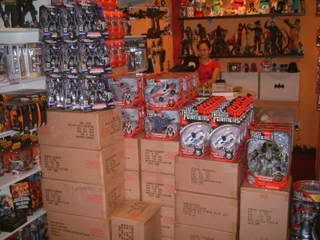 That is alot of stock and alot of them still in carton boxes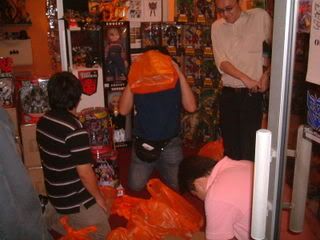 All those who terpaksa jadi "kuli" of the night... LoL!
Cadangan untuk hiasan only...
Well, none of them are being sold yet as to be fair for others tomorrow. Everyone will have an equal start of queuing tomorrow. Cheers! only at Toy Workers.