Dear valued customers, please be very prepared for this week as what we have here will burn your pocket to the max... *LoL!*
We have coming this Wednesday (22/08/2007) as below.
Tranformers Encore
Goes in one set of 4 (Prime, Megatron, Starscream & Soundwave) - RM TBA
For those Beast Wars fans, we have TM-12, Gimlet anime accurate reissue figures that comes with a promotional DVD for your keeping.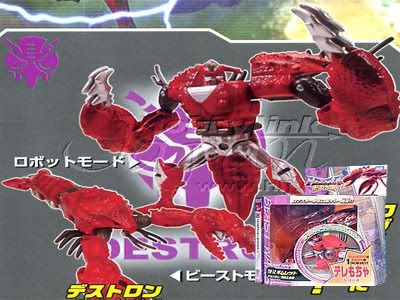 TM-12, Gimlet - RM 79.90
Well, as for Friday (24/08/2007) we have something everyone has been anticipating.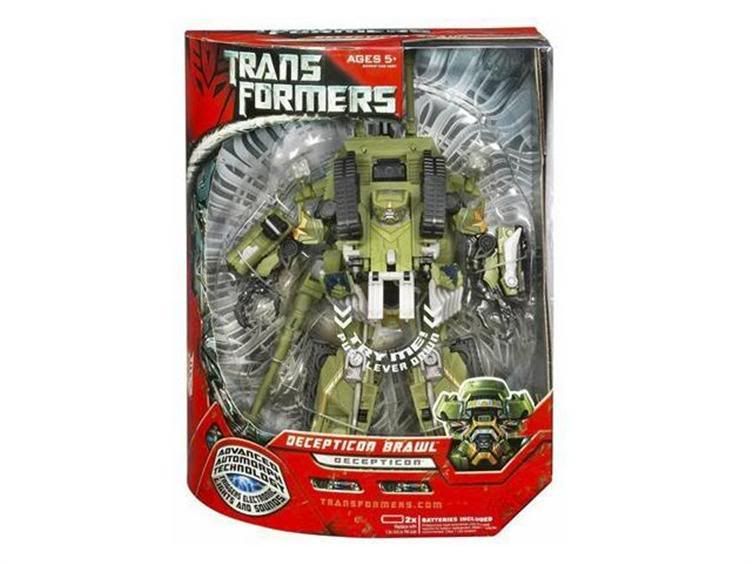 TF Movie Brawl - RM 190
TF Movie Leader Prime CostCo Exclusive w/ Legends Bumblebee + Jazz - RM 220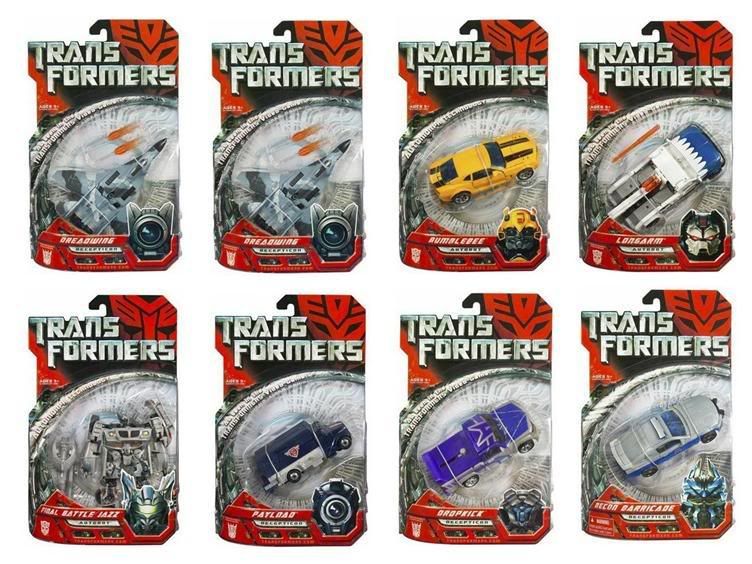 TF Movie Deluxes; Includes Dreadwing, Bumblebee 08 (limited), Longarm, Payload, Dropkick (limited), Final Battle Jazz & Redeco Barricade (limited) - RM 50 each
This following items will be in slightly after
1st September 2007
onwards, which will be announced upon confirmation later.
TF Movie Jazz G1 Redeco - RM (TBA)
TF Movie Voyagers; Includes Optimus Prime, Megatron, Redeco Ratchet & Thundercracker - RM 100 each
TF Movie Robot Heroes; Includes "Bumblebee vs Barricade", "Ratchet vs Megatron", "Optimus Prime vs Blackout" & "Jazz vs Frenzy" - RM 80/perset
TF Movie Replicas Target 2-pack Exclusives, Megatron vs Prime - RM 90
Hehe, get ready for an ultimate spending... only at Toy Workers!